Beauty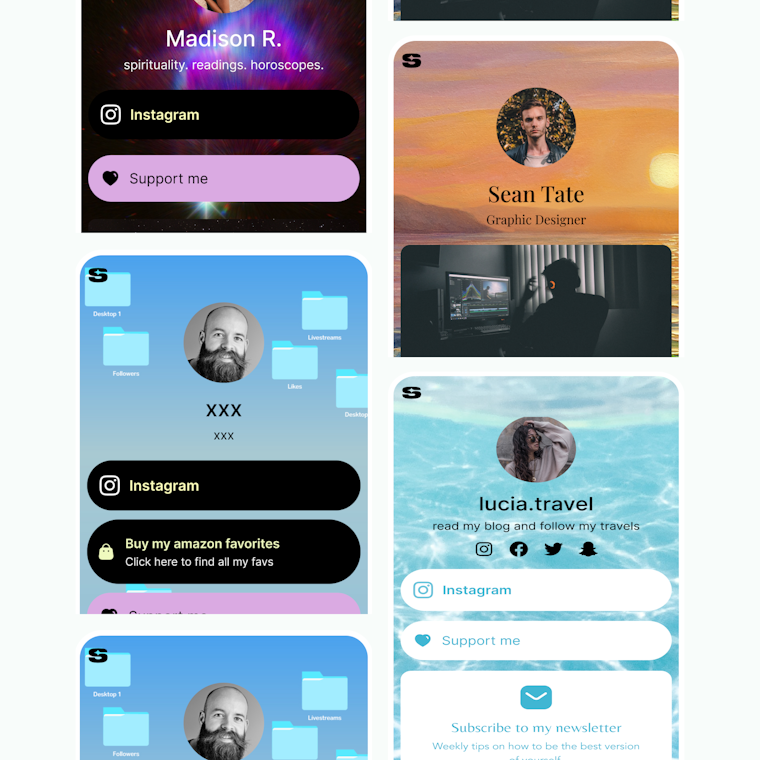 Ways for beauty creators to make money online
There's tons of ways for creators like you to start beating your current beauty creator salary. Use Snipfeed to help you run your online business, share your skills, and engage your community.
Unlock passive income, streamline your work
Whether you're within the beauty social media niche for fun or running a small business, you can do it all an start earning more than ever using Snipfeed's tools - all in one place.


Integrate and go!
Access features such as Zapier for automating your workflow, run your consultations via Zoom and Google Meets, and sync your Google calendar to keep organized.

Unleash your creativity
Customize your page with the choice of tons of templates and colors to match your branding and improve the discoverability of your page on the web by adding a custom domain.