P.S. It's a lot easier than you think.
Allow me to walk you through how you can be making thousands of dollars a year by simply sending text messages or posting Instagram stories that tell your friends to hop on the Snipfeed Pro wave! It sounds insane but it's actually that easy. Here's what you need to know, starting with how our program works.

Once someone signs up for Snipfeed Pro using your unique referral link, you'll earn $20! FYI — the $20 will be sent a week after the person you referred is billed for the Pro plan. So, if you refer 10 people in a month that's a casual $200 of additional income!
So, how do you spread the word?
First step, locate your unique referral link. This can be found by logging into Snipfeed, heading to "Referrals" above "Settings" on the left side bar, and selecting "Copy Your Referral Link."
3 Ways You Can Tell The World About Snipfeed Pro (& Make Money 💰)
Send a text to your friends telling them about Snipfeed Pro and why they should use it! Be sure to send your referral link in this text for them to sign up through.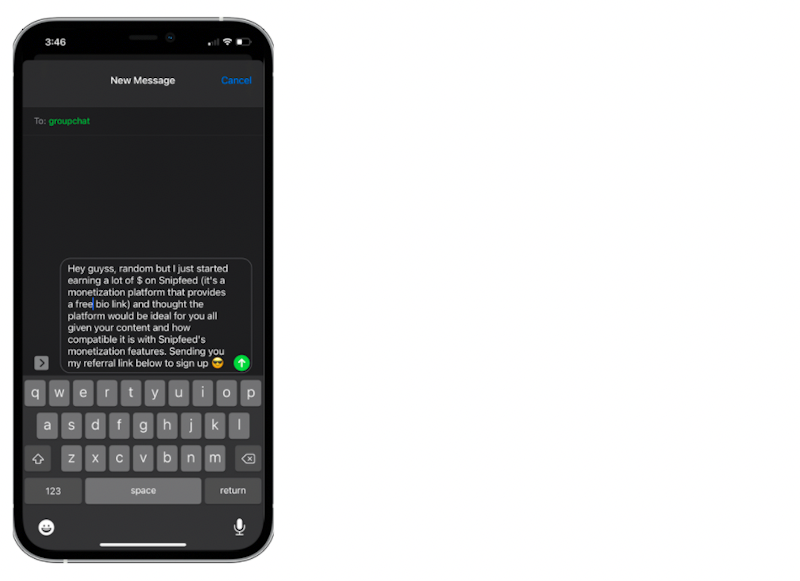 2. Post an Instagram story telling your audience and friends why they should sign up for Snipfeed Pro and add your referral link as a sticker!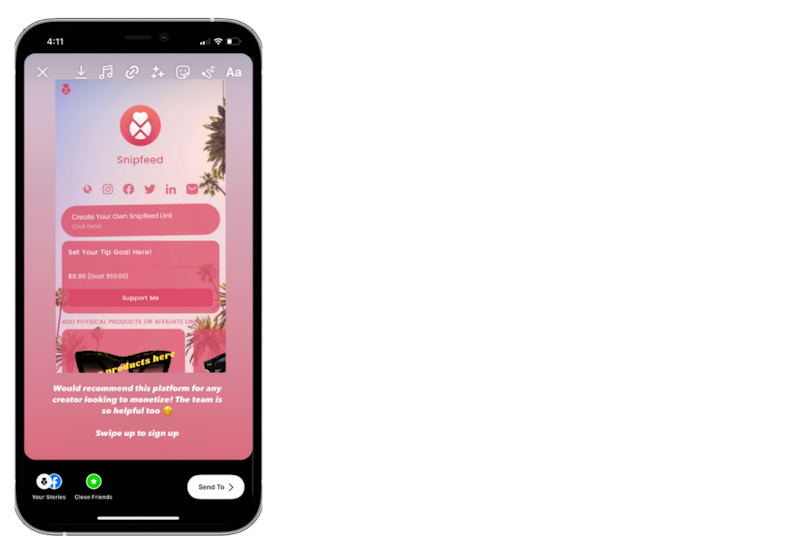 Be sure to add a call to action here, such as "Tap Here to Try Snipfeed Pro."

3. And if you really want to drive traffic to your link, login to Snipfeed, navigate to "Referrals," and select "Add Referral Block to Your Page." This will automatically add a block to your page with your referral link. Title this block whatever you like, we recommend something like, "Create a page like this!"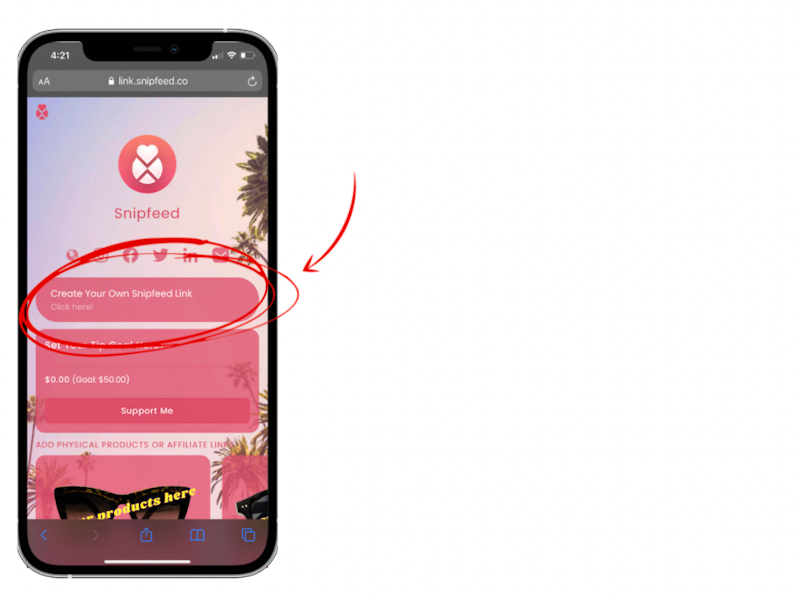 ---
All from us for now — happy earning and happy creating.
If you have any questions at all about our referral program, or any questions about anything really, find us at [email protected] 👋