We're thrilled to announce the launch of our brand-new Email Builder! Create stunning and highly effective emails that will captivate your audience and boost your conversions.
The best part: it's all included within your Snipfeed Pro subscription, meaning you can create your shop, add products, earn income, and engage your audience all in one place, under one $29 p/month subscription. 
If you're on the Pro plan, take a look around the new builder and start testing here.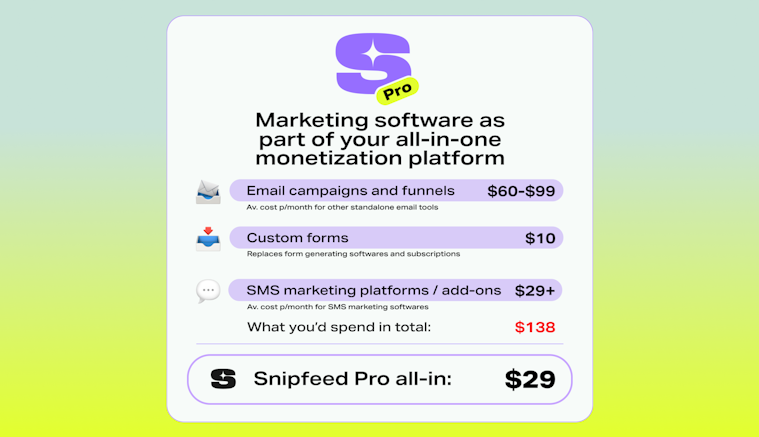 Let's take a quick look at some of the exciting new email editing features:
1. Drag-and-Drop Design: Say goodbye to the days of wrestling with complex email templates. Our intuitive drag-and-drop feature makes designing beautiful emails a breeze.
2. Brand Consistency: Keep your brand identity front and center. Customize colors, fonts, and branding elements to ensure your emails align perfectly with your brand.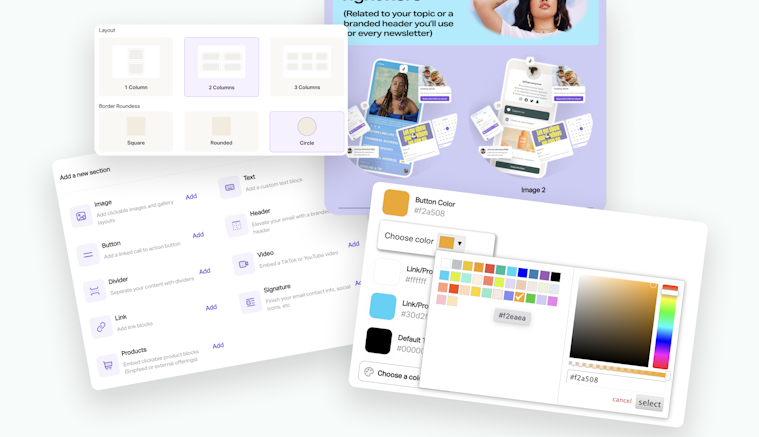 3. Engaging Content: Add captivating text blocks, buttons, and product links to drive engagement and promote your latest offerings.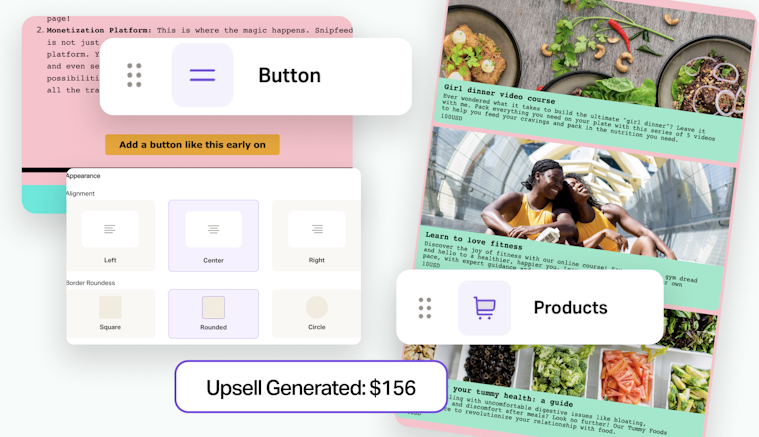 4. Lightning-Fast Editing: Need to make a quick change? No problem! Edit your emails in seconds and adapt to evolving needs seamlessly.
5. Pre-Made Templates: Don't want to start from scratch? We've got you covered with a library of pre-made templates for emails, automatic workflows, forms, and more. Get started with ease!
With our new Email Builder, you'll have the tools to create impactful newsletters, product promotions, flash sale alerts, personalized recommendations, event invitations, and thank you emails - communicate anything and personalize to your heart's content.
It's time to unleash the full potential of your email marketing efforts
Try out our new Email Builder today and revolutionize your email marketing on the Pro plan.