Let's talk about five ways creators can make money through TikTok!
As the creator economy continues to flourish, many social media platforms such as TikTok, Instagram, Snapchat, and more are incorporating monetization features and offering creator funds. In this article, we'll review the monetization opportunities TikTok offers, and break down how you can make the most of these options.
How do content creators make money through TikTok?
The most common way TikTok creators generate revenue is through the TikTok Creator Fund. This creator fund was made to reward ambitious creators who made content on TikTok, generating a source of income for those wanting to dive into the creative world. Thanks to the Fund, more creatives are joining TikTok and producing quality content , leading to an increase with the user base. Now, TikTok is seeing more traffic than popular search sites like Google.
Over the past two years the TikTok Creator Fund has changed immensely. While in 2020, TikTok invested $200 million into the Fund, the company now plans to increase funding to $1 billion in the next 3 years. However, recently many creators are speaking out about how they're being paid less than what they're used to, since as more creators are joining the platform, the funding towards each creator gets smaller and smaller.
How much does TikTok pay creators currently?
According to Business Insider, creators have been paid around 2-4 cents per 1000 views by the TikTok Fund, less they cite than they had previously made. What's more, the popular content creator Mr. Beast shared on Twitter that he made just $14,910 in the past year when the creator accrued over hundreds of millions of views on his videos.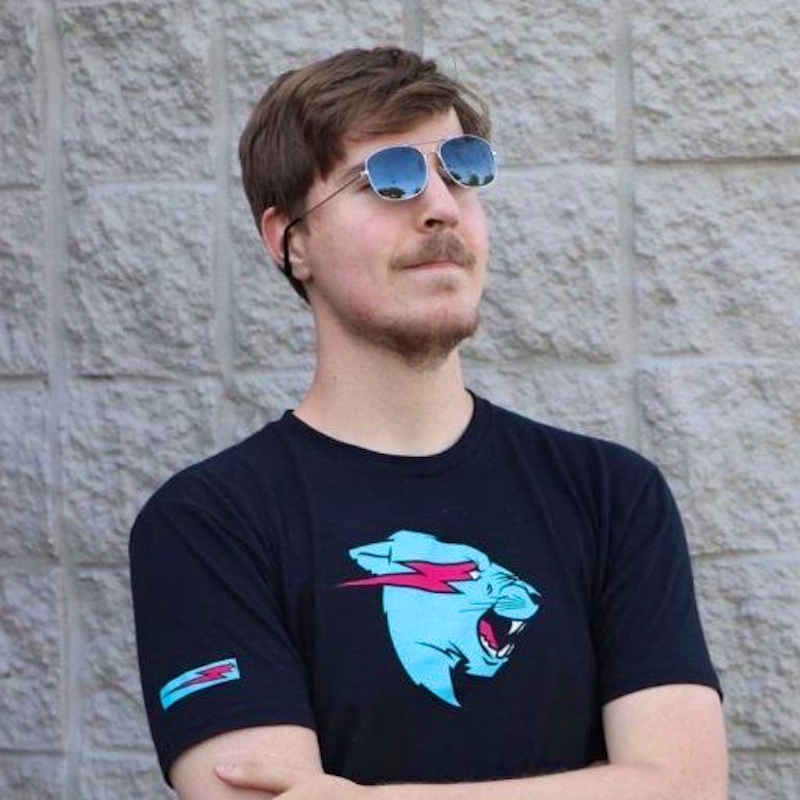 Credit: Twitter (@MrBeast) 
So how can TikTok creators monetize in addition to the Creator Fund?
Brand Partnerships
Brand partnerships allow creators to receive products for free but more importantly get paid for creating content and promoting the brand based on each creator's rate.
TikTok Creator Marketplace helps connect brands and creators together, allowing creators to find sponsorship opportunities, including both paid and reward based campaigns. In order to join TikTok Creator Marketplace (TTCM) the minimum requirement is 10,000 followers. After joining TTCM, there are 2 ways to get in contact with brands, through direct invite and open application campaigns.
Direct Invite – Brands will find you through TTCM and then invite you to work with them. You'll receive a notification inside TikTok and find the invite which includes the campaign details and a contract. You'll then be able to share your contact information with the brand and express if you're interested in the collaboration.

Open Application Campaigns – Brands list their campaign applications and let creators that are interested in the collaboration self apply.
But, TikTok Creator Marketplace isn't the only place creators can connect with brands, oftentimes creators research and email brands about potential collaborations. See some email templates here on how to reach out and secure brand partnerships.
LIVE Gifting
TikTok has a coin system when it comes to going LIVE on the platform. After hitting 1,000 followers or more, users that are 18 years old or older can livestream on TikTok. Viewers can then purchase Coins to send gifts to their favorite creators. After receiving gifts, creators will be able to exchange them for Diamonds which can be cashed out as real currency. However, TikTok will have to take 50% of earnings from the LIVE.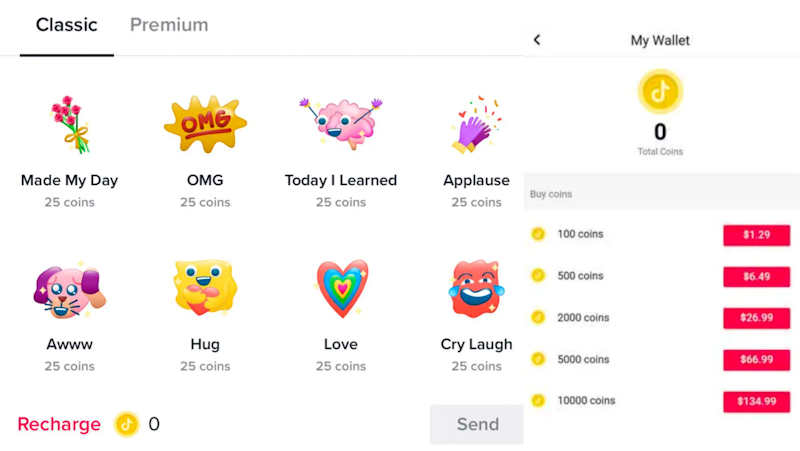 TikTok Live Gifting coin system
TikTok Tipping Feature
Towards the end of 2021, TikTok began allowing people to tip creators directly on the platform. There is an application process and it's still unclear whether everyone who applies for this feature can get approved. Those who are eligible for tipping also have to meet the following requirements:
18 years or older

Have at least 100,000 followers

Account must be in good standing and follow Community Guidelines and Terms of Service

Not a business account

Agree to TikTok Tip Terms
Snipfeed
Snipfeed also makes monetization extremely easy for creators of any size on TikTok, allowing creators the ability to build a storefront directly on top of their social media.
Our monetization features offer fans the ability to tip their fav creator, join their livestream, buy their exclusive content, purchase a 1:1 meeting with them or get sent expert advice from the creator. If you're a creator, familiarize yourself with Snipfeed's features to make the most out of monetizing online 🚀