6 tips for creators building a Media Kit. Curate the best social media portfolio and build your experience
Creating a media kit is an important step for UGC creators and influencers alike to pitch their talents, growth, experience, and social performance to potential brand partners. With the right data, visuals, and design, your media kit will stand out, meaning more brands will be likely to collaborate with you. Here's what we suggest.
What is a Media Kit? 
A media kit is a portfolio of your work, content, and social media analytics that brands can use to evaluate your performance, consider you for collaborations and brand deals, contact you, see your rates. Think of it as an influencer resume and a snapshot demonstrating the value of your work.
#1 Make a first impression with your bio
The first element of your media kit should be your bio - make a lasting impact with this section. Your bio must be both engaging and professional (unless you're going for cool and casual!), conveying the right message to potential partners. Take the time to craft your bio carefully, and make sure that you are fully satisfied with it before you include it in your media kit. 
Ensure you write a bio that accurately reflects your brand and shows off your unique voice and personality throughout your work. Include relevant details about your interests and accomplishments, as well as a brief overview of you and your community. 
#2 Include your best content examples
To make your media kit stand out, start by curating your best work and campaigns. Show off your visuals, such as carousels of your best imagery and video content. 
Brands want to get a sense of your style and what you have to offer, so make sure you include this. 
Carefully consider which content you want to add here - remember, you can change it up according to the brands you're outreaching. For example, if you're focusing on sealing UGC deals, include examples of this you've already done.
#3 Set expectations with your rates and content packages
List your fees and any content packages you offer. That way, brands can get a sense of how much your content costs so you can begin negotiating at the right price for you. 
It's also a great idea to include your social analytics. This data can help brands decide whether you are the right fit for their campaign and will make them more likely to choose you. 
#4 Get creative with your page design
Make your media kit look as good as your content. Match your branding and if you want to save time, use a software, like Snipfeed's Media Kit feature, that allows you to edit and tweak ready-made templates to save you starting from scratch. 
If needed, create several pages on your kit - each individual section of your Media Kit is important, so give it space to breathe.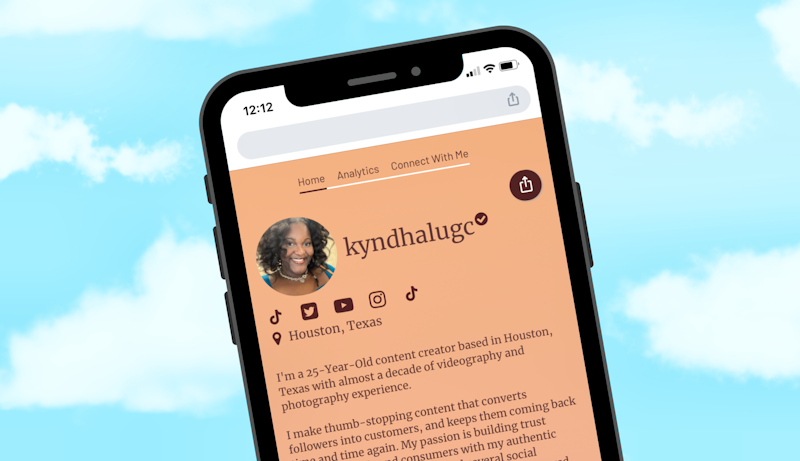 #5 Showcase your experience
Don't forget to include past brand deals and reviews too. Showcase the brands you've collaborated with and the projects you've completed. This will help brands understand what kind of work you can produce and how your content has performed in the past.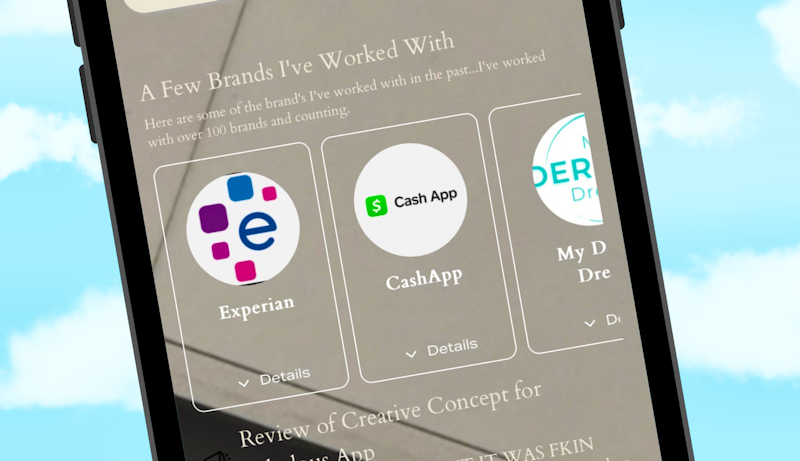 #6 Update your media kit as you grow
Finally, make sure to update your media kit regularly. Monitor your social analytics, showcase new collaborations and campaigns, and ensure that your bio and visuals remain up to date. With the right data and visuals, your media kit will make you stand out and increase your chances of brand partnerships.
Sign up for the Pro plan to start creating your Media Kit
Ready to take your social media selling game to the next level? Join the Snipfeed Pro community to unlock the media kit, the smart AI brand outreach tool, custom domains, blue tick verification, 98% profits, agency level support, and much more.