Instagram has come through with yet another update: Broadcasting channels. Let's discuss what exactly this is and how we can use it to engage our communities.
So what are Broadcasting Channels?
New Broadcasting channels offer a new way to discover and experience live content on Instagram. Now, followers can easily find and follow channels that feature live content and discover other brands they care about. 
Instagram says the new feature is a 'way to deepen connections with followers'. Let's explore how we can utilize this new opportunity.
Tap into new audiences
Broadcasting Channels are a public messaging tool for creators to directly engage with their followers at scale. Imagine being able to reach every corner of your community knowing they'll be notified? This way, your audience will never miss a moment.
The good news? Soon, it'll be easier than ever for you to reach our audience - when you go live on a Broadcast Channel, followers can receive a notification directly to their Instagram app, so they never miss an opportunity to watch your latest content. 
This new feature also allows you to tap into potential new fans interested in your niche, as Insagram users can easily find and follow channels that match their interests. 
Using Broadcasting Channels monetize your content
For creators monetizing on socials (like you), Broadcasting Channels will change the game. 
The perfect space to announce offerings and drop digital products. Using text, photo, video, voice notes, and polls - you've now got a brand new way to spread the word, ensuring your most dedicated followers are notified.

Not only does this give you control over what your audience sees and when they see it, but you'll have chance to make your content and offerings exclusive. Your new offerings and exclusive content drops will be more exciting and engaging than ever before.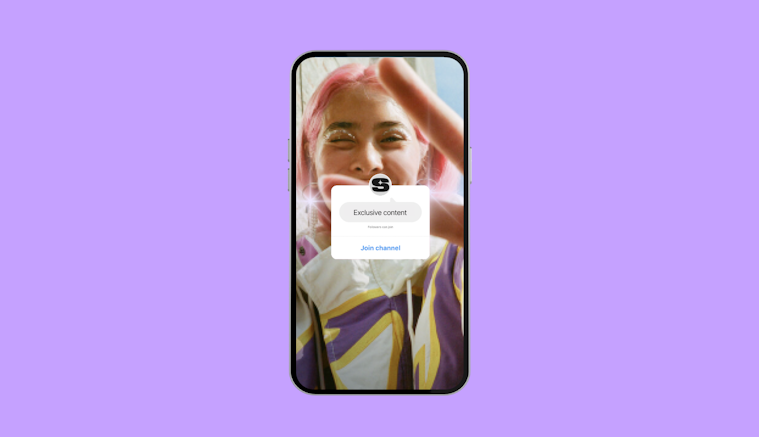 Ok, sign me up! What now?
Once access is granted, creators can begin broadcasting messages. Upon sending your first message to your channel, followers will receive a one-time notification prompting them to join your channel. To further encourage followers to join the channel, try using the "join channel" sticker in Stories or pin the channel link to your profile.
Instagram is testing the new chat feature in the US right now, but are hoping to roll it out to everyone soon - so keep on the lookout!
In the meantime, check out Mark Zuckerberg's "Meta Channel 📢" to have a look around.
Be ready to share new content with followers once you get your invite. Sign up to Snipfeed and build your page and offerings in minutes and start earning passive income.