Brand new to Snipfeed: Structure your content into lessons and sections with ease and share what you know with interactive, engaging online courses - then earn while your audience learns something new.
We all know videos are the best way to share your knowledge with the world on the likes of YouTube, TikTok, and Instagram Reels - but with Snipfeed's Online Course feature, go beyond basic skill sharing. Delve deeper into a particular subject, nurture your community, and even generate more passive revenue than ever. 
Just organize your knowledge into lessons and suddenly you've got an easily digestible, in-depth course for your audience. High value products = higher income. Check out the new builder on your dashbard here.
Take Snipfeed's free course and learn everything there is to know about the feature and get ready to launch your own - we cover everything from picking a topic and structuring your course to setting a price and creating value. Click the image below to dive in.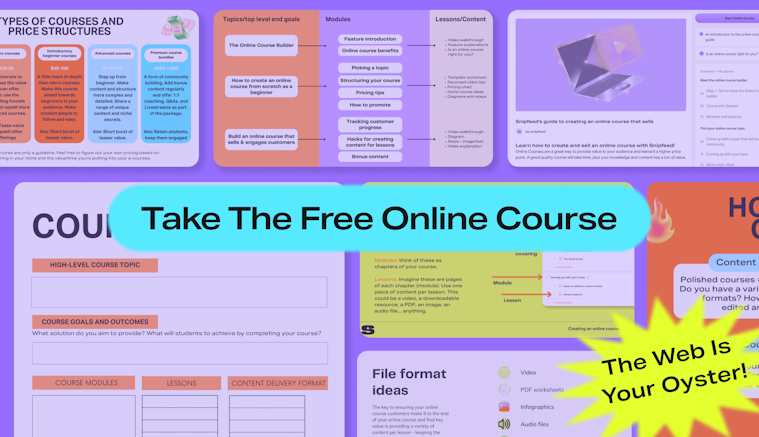 The monetization feature for all niches
Who are Online Courses suited to? Short answer - anyone, no matter what your niche is! As long as you've got a following and an idea to share with your community, you're off to a great start. Online courses can be educational, spiritual, related to health, productivity, social media, anything! The world is your oyster. 
Check out some ideas by niche below.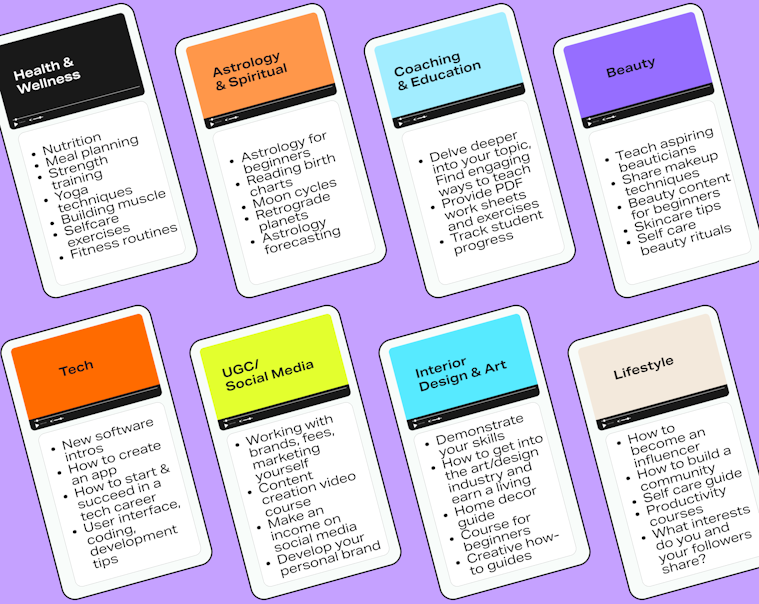 Online course building made easy: discover the features 
Let's go through the features available to help you make your online course interactive and as insightful as possible.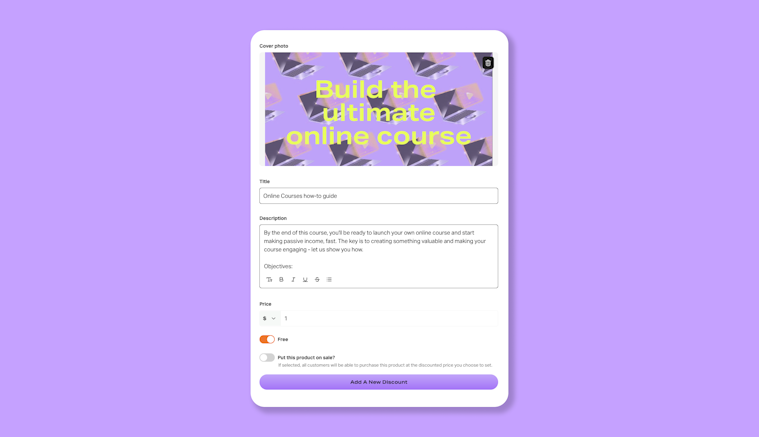 Course introduction 
Create an intro to prepare your students for your online course - go through the sections and topics you'll cover and provide details of any materials or equipment your students might need. We recommend a video file for this!
Upload any format of content for each of your lessons 
With our new intuitive builder, upload content such as videos, audio, presentations, images, and even downloadable files like PDF worksheets, checklists, e-books and more. Using a mix of formats will keep each lesson engaging. 
Track your students' progress 
Check back on your audience's progress on your Snipfeed online courses section. This is an effective way to determine the success of your course, and you'll have valuable insights on how many of your students have completed a particular lesson or module.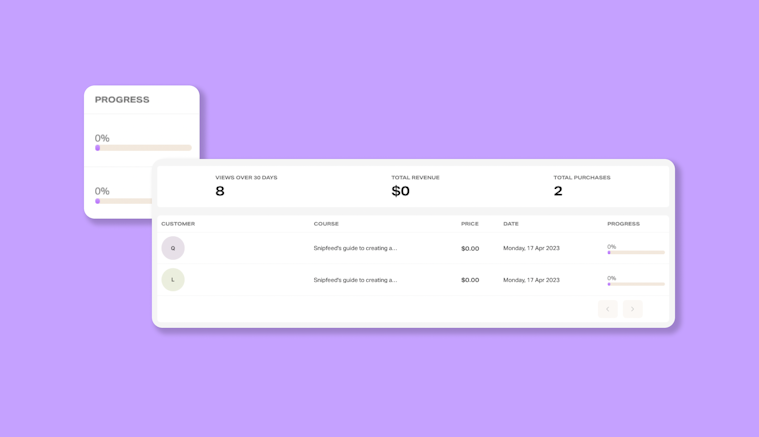 Structure your course into modules and lessons
Divide your content into modules (like chapters), so your audience can digest your knowledge one step at a time. Start by breaking down the course into lessons based on the main objectives you want to cover. Then, think about how you can use different delivery methods to teach each lesson.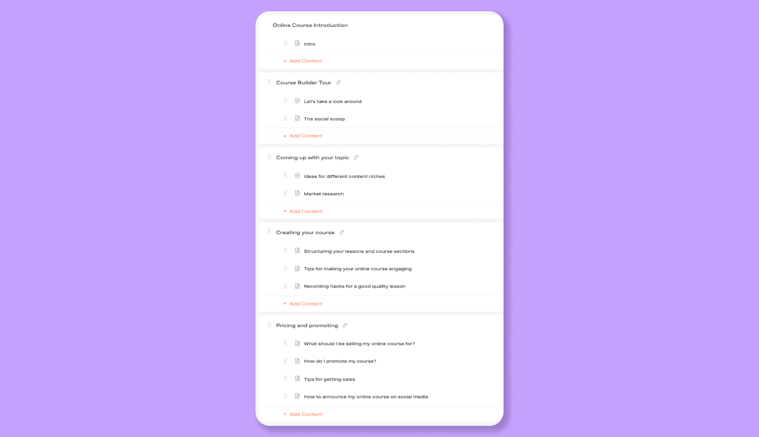 Description boxes
Describe the purpose and background of each lesson to be displayed underneath your content - use this area for side notes. For example, provide video captions, explain what your audience should do with your downloadable resources, or give call outs and reminders as students move through your lessons.
Build a community: add bonus content to your courses 
For paying customers who purchase your course, add on value by uploading bonus content to the course each month. Not only does this allow you to mark your online course at a higher price, but it's great for community building and keeping your audience engaging with your content. 
Bonus tip: set up the Zapier integration to link your Snipfeed with your emailing software (e.g. Convert Kit, MailChimp) and set up an emailing list. Now, every time a customer purchases your online course, they'll be automatically added to your contacts list and you can notify them when new content is added ✨
Ready to go? Hit the ground running and create the perfect online course by following the steps in this blog.
Sign up to pro to start enjoying the online courses feature and unlock an entire suite of growth tools geared towards passive income and community building.