Introducing an exciting new era and the next evolution of Snipfeed - guided by your invaluable feedback.
From seamless image editing to a revamped home page that mirrors your journey's milestones, this transformation is a testament to our commitment to you – the driving force behind Snipfeed's continuous growth. Join us as we embark on a journey to foster your inspiration, engagement, and success, together.
Today marks a significant moment in our journey. The new platform design represents a transformation fueled by your invaluable feedback and aspirations. 
Our mission has always been to provide you with the tools to turn your passions into profits. With this evolution, we've taken a leap forward in realizing that mission.
New improvements to look out for:
Navigating Success
Say hello to your revamped home page. It's not just a place to start; it's a dashboard of your accomplishments. Explore upcoming orders, new connections, and resources tailored to your growth.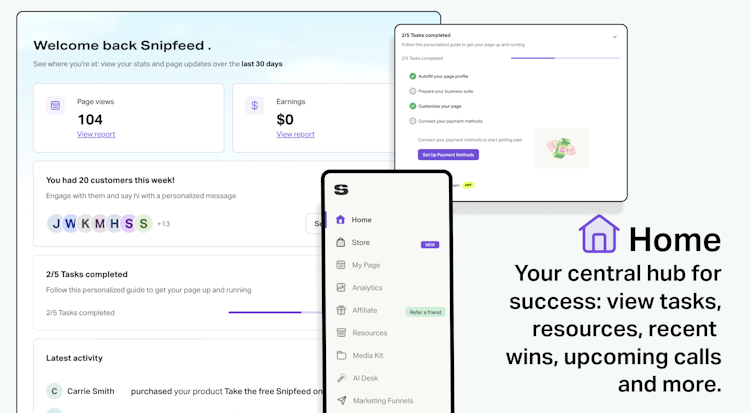 Your New Store Area
Creating offerings is a breeze with our optimized Products section. Your ideas translate smoothly into reality, just as your creativity flows.
We've also brought something new into the mix: your Orders page. Get a comprehensive view of your achievements, recent orders, and purchases to chart your course forward and filter them by content type, date, price, and more.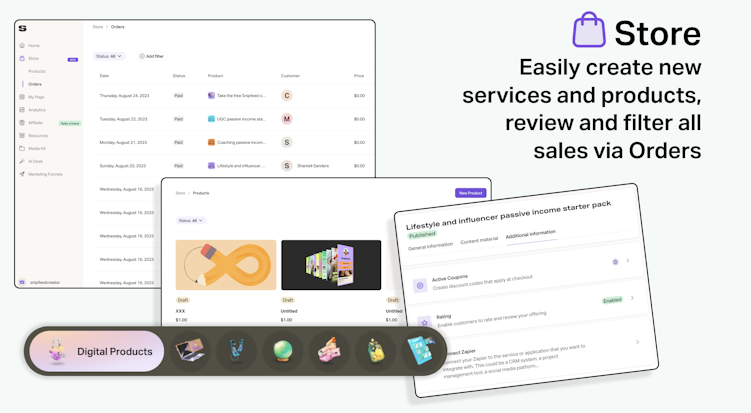 Image Editing Unleashed, engagement elevated
Your creations deserve the best presentation. We've introduced image cropping and editing for cover photos, allowing your offerings to shine brighter than ever before.
Plus, use the QR code generator, link shortener and the ability to customize your offering URLs – all introduced for seamless sharing and promotions on socials and beyond.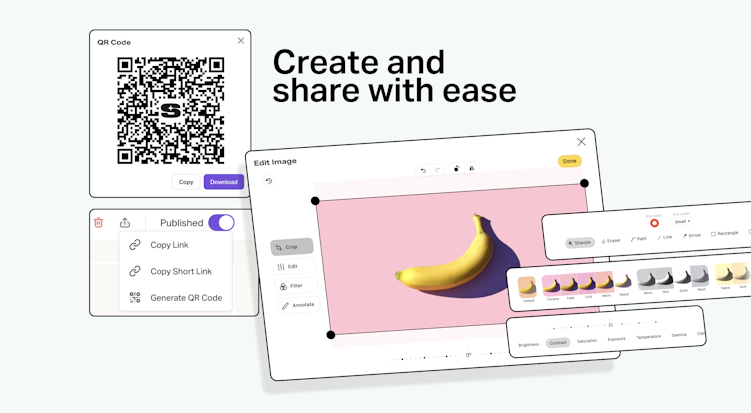 Curate your page with Ease
The all-new My Page area is your canvas. Curate effortlessly, use carousels easily to captivate your audience, and categorize your offerings for maximum impact.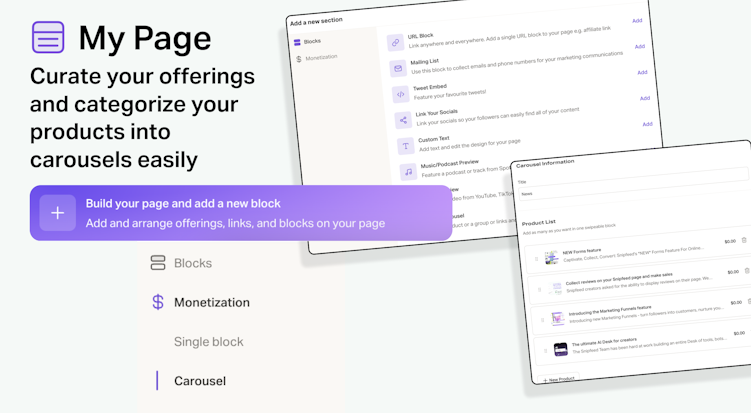 This evolution is a testament to our commitment to you. Snipfeed's growth is a shared journey, and we're elated to take these strides alongside you. Your artistry drives our innovation, and we're excited to witness your success in this new chapter.
Stay inspired,
The Snipfeed Team