Introducing new Marketing Funnels - turn followers into customers, nurture your audience, stay in touch and provide relevant content at the right times.
Recently, we asked a sample group of Snipfeed creators about marketing channels they are currently utilizing.  Over 50% are currently subscribed to a separate platform to reach their community via email or SMS, and more than half are investing up to $90 per month in subscription payments. 
What if you could build your contact list, send SMS messages, build email campaigns, and set up automatic workflows all in one place, under one subscription?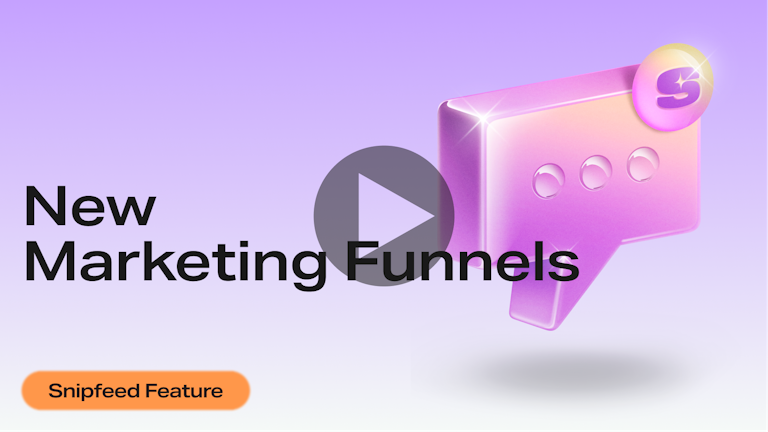 The good news is, creators on Snipfeed Pro and Starter plans now have access to the new Marketing Funnels feature alongside their current perks. Tap below to start exploring the feature.
"Email and SMS marketing is outdated." Wrong.
Using SMS and email marketing channels enable you to reach your audience directly and efficiently - no algorithms involved. Target your campaigns and customize your messaging to attract customers based on their interests and needs, turning your contact list of followers into valuable leads and returning customers.
Not only are email and SMS marketing techniques cost-effective and provide measurable results, they allow you to track the success of your campaigns and build optimized messaging that works for you all year round - even when you're offline. 
Grow your contact list without lifting a finger 
Got contacts you've collected across several marketing platforms you've used in the past? The beauty of Snipfeed's Marketing Funnels feature is you can import CSV files of your contacts, and your Snipfeed customers and mailing list subscribers will automatically be added. As you make sales and get more sign ups via your page - your list will only grow.
Segment your audience and send targeted messaging easily
Send specific campaigns to certain groups of your contacts by adding filters to create audience lists. We've made it super simple for you - just apply filters to your contact list according to purchases, customer behaviour, sign up dates, and more and you're good to go. This way, you can send targeted messaging to groups of your community to increase sales and engagement. Some customers are ready for sales emails, but others just want to hear from you.
Easily build and send smart email campaigns 
Utilize email marketing to engage your customers, promote your products or services, drive traffic to your page, build brand awareness, and more. Using the Marketing Funnels feature, you can; pick a layout, add your logo, draft your message, craft subject lines, add links to your products, and tweak to match your branding. On top of endless customization options, send yourself test emails, add data fields (e.g. customer name, purchase amount) and much more.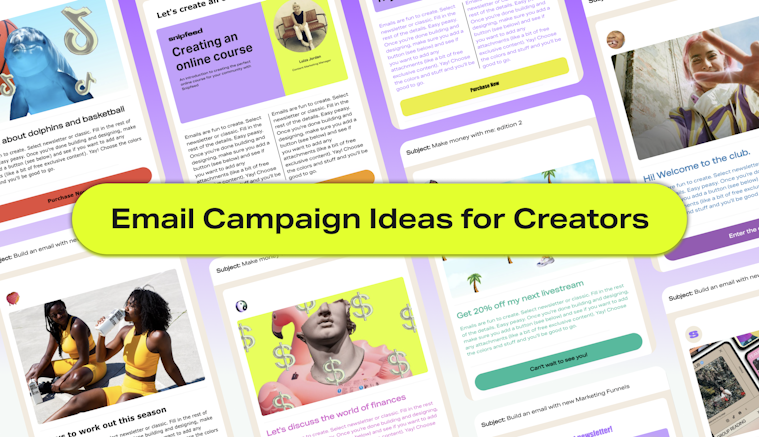 Reach your audience in seconds with SMS campaigns 
Ditch your SMS marketing platform subscriptions - because you can send a text in seconds to your audience via the Marketing Funnels feature. Explore SMS marketing as a tool to easily reach your target audience in seconds, increase engagement, and drive sales. Simply enter your text, pick an audience, add a URL, and you're good to go. Learn all there is to know about SMS marketing below.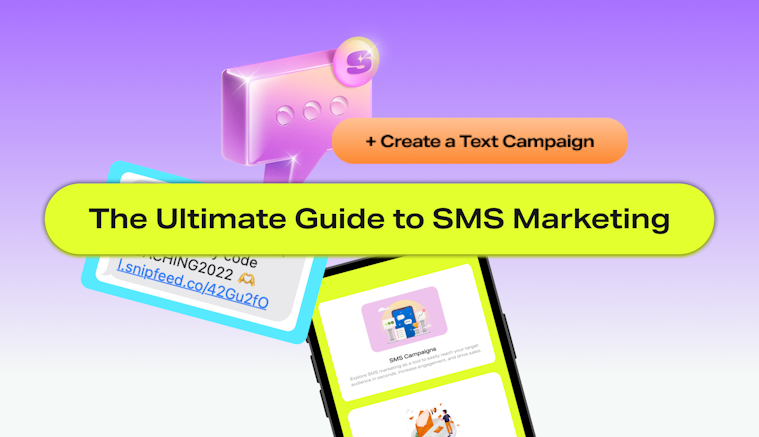 Automated Workflows: hit customers at the right time, even when you're offline
Automate communication with existing and potential customers - set up triggers, email sequences and more to boost engagement and sales, even when you're offline. It's simple. Just set up your trigger (i,e, someone signing up to your mailing list) and add your trigger (i.e. send a welcome email). You know the drill - work smarter, not harder.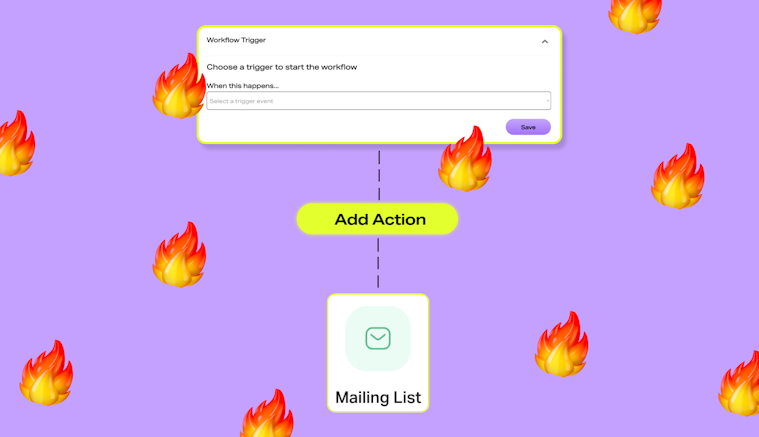 Track, review, optimize, repeat!
With advanced analytics, track the performance of your email and SMS marketing campaigns on an individual level - look at clicks, open rates, engagement levels, and even track sales made from your marketing efforts.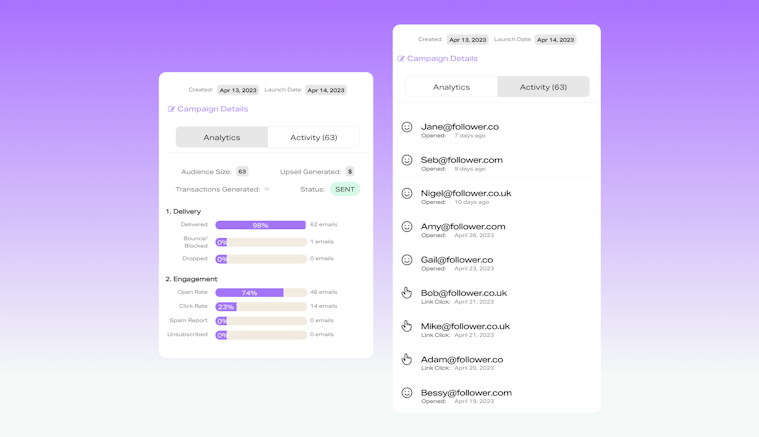 That way, you'll be able to measure the success of your campaigns with tracking and analytics capabilities and optimize your messaging for maximum engagement and sales. Plus, you'll have access to upsells and transactions generated from your campaigns so you can see how effective your strategies are. With Snipfeed's Marketing Funnel, you can maximize your online sales and grow your business!
To start using Marketing Funnels, you need to be on the Starter, Pro, or Pro plus plan to get different levels of access. Head to the Marketing Funnels feature below to check it out and pick your plan.