As we bid farewell to the summer and welcome in the selling season, we're excited to bring *even more* updates your way, allowing you to let your creativity run loose.
Today, we're thrilled to introduce a set of powerful enhancements to our store editor.
These upgrades are designed to supercharge your store, drive more clicks, increase conversions, and help you maximize profits during the upcoming selling season. 
With less than 70 days to go until the Black Friday weekend, there's no better time to optimize your store for success.
If you missed our latest platform updates, you can catch up here before diving into these exciting new additions:
Customizable Call to Action Buttons 
Now, you have the creative freedom to add a customizable call to action button to your page blocks. 
This feature enables you to engage your audience effectively and guide them towards the actions that matter most to your business.
Use the toggle, now found in most of your page block settings, to add or remove your button. You can update the text to make it as compelling as possible, and "clickworthy" to start raking in the sales.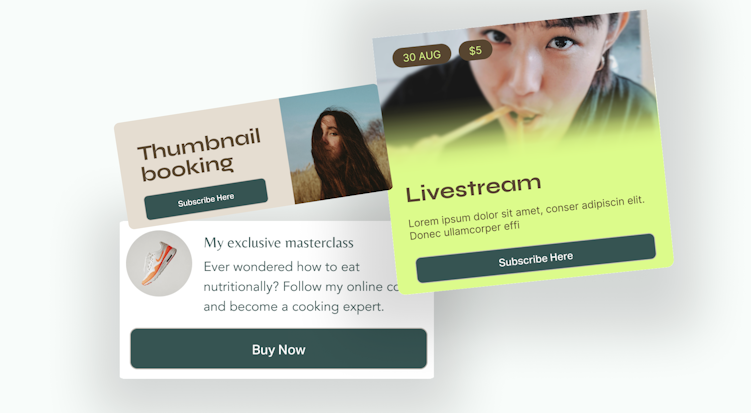 Collect valuable lead information from your socials with an optimized Mailing List block
Think Snipfeed Forms, but embedded right into your page. Collecting valuable contact information is crucial, especially for marketing purposes. 
Our updated mailing list feature is seamlessly integrated with Marketing Funnels, allowing you to gather more information from your audience and even offer a post-submission freebie as an incentive.
Best of all, it's all still integrated within your Marketing Funnels - so you can continue building your contact list with valuable lead information collected directly from your socials.
Thumbnail Galleries
Harness the power of visuals on your page with Thumbnail Galleries. Showcase your products, images and offerings layouts and shapes, creating an immersive experience for your customers. 
Either display imagery to match your branding and uplevel the design of your page, or add URL links behind each image to create an elevated set of call-to-action buttons.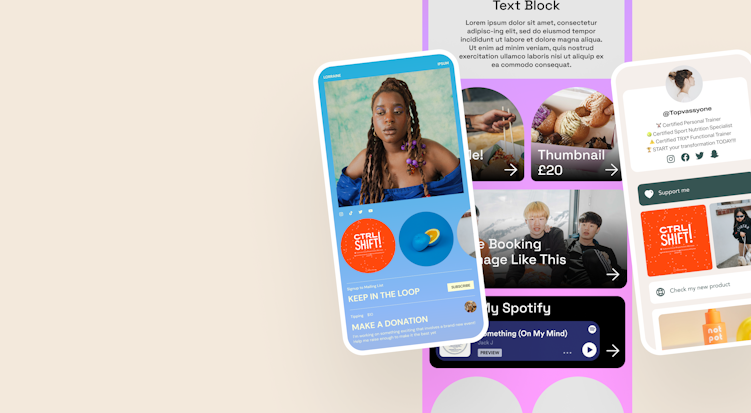 Customizable Referral Blocks
As you may already know - optimizing your referrals link on your page can mean you'll be making passive income as you sleep. The more your audience click and sign up to a paid plan on Snipfeed via your page, the more you'll earn.
We've added updates allowing you to tailor your referral blocks - meaning you can tweak the wording, choose your layout, add a button, or even throw in a thumbnail. 
Experiment with this block and watch your referral commission soar! 
So there you have it. 
We understand the significance of this season for businesses, and our goal is to equip you with the tools you need to make the most out of it. 
Whether you're a seasoned seller or just starting your entrepreneurial journey, these features are here to help your Snipfeed shop and offerings shine.
Stay tuned for more exciting updates, tips, and resources to make this selling season your most successful one yet.
Your success is our success, and we're here to support you every step of the way.